Spongebob Squarepants Candy Bear Bouquet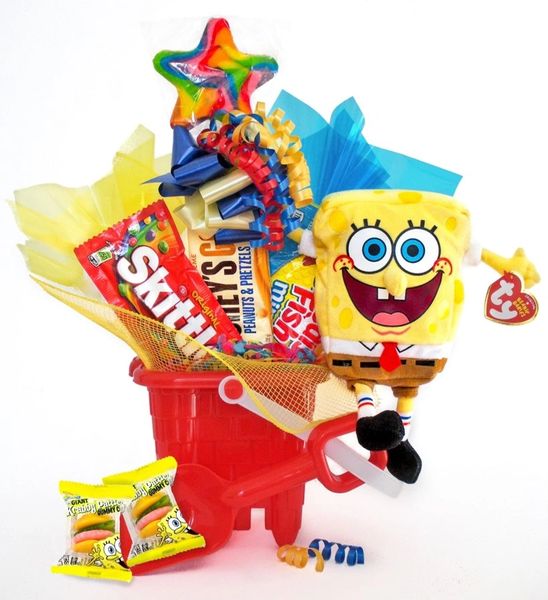 Spongebob Squarepants Candy Bear Bouquet
Give someone the "best day ever" with this Spongebob Squarepants Candy Gift Bouquet!  It features our Collectible Authentic Ty 6 inch Spongebob Squarepants Plush in all his Spongebob "Candypants" glory.  Plus your choice of a fun Red or Yellow Plastic Sand Castle Pail with Shovel (perfect for building sand castles in Bikini Bottom) - filled with 3 FULL SIZE Popular Candy Bars/Kids Candy including Swedish Fish gummies, plus 2 Giant Gummy Krabby Patties.  Topped with a fun Rainbow "Starfish" Swirl Lollipop.  Embellished with our festive Yellow and Blue Cellophanes, decorative Yellow Mesh, and a Handmade Bow with lots of Curly Ribbons.
Need specific candy or ribbon colors? Optionally list your choices under "Click to request specific Candy/Colors" above. Visit our Candy Choices page to view all candies we carry. Otherwise we will include the ribbon colors shown, and actual candy assortment may vary.

This Spongebob Squarepants Candy Bouquet is the sweetest thing in Bikini Bottom!