Spiderman Candy Bear Bouquet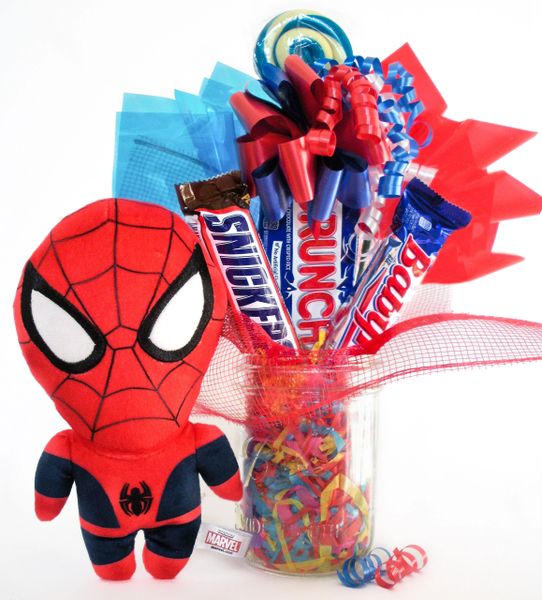 Spiderman Candy Bear Bouquet
This Amazing Spider-Man Candy Bear Gift Bouquet will have their sweet spidey senses tingling!  It features our adorable high quality 8 inch Limited Edition Spider-Man Marvel "Phunny" Plush, in all his red and blue web slinging glory.  Plus our 16 oz. Ball Glass Mason Jar w/ reusable plastic straw - filled with 3 FULL SIZE Popular Candy Bars/Kids Candies, plus a satiny "Hammond's" Hand-Pulled authentic Lollipop.  Embellished with our festive Red and Blue Cellophanes, decorative Red Mesh, and a Handmade Bow with lots of Curly Ribbons.
Need specific candy or ribbon colors? Optionally list your choices under "Click to request specific Candy/Colors" above. Visit our Candy Choices page to view all candies we carry. Otherwise we will include the ribbon colors shown, and actual candy assortment may vary/lollipop flavor may vary.
This Spider Man Candy Bear Bouquet is a web full of sweets!