Smiley Candy Bear Bouquet Mo Smiles
Smiley Candy Bear Bouquet Mo Smiles
Visit our Add On's page to add Special Occasion Picks, Lollipops, Candy Bars and more extra goodies to your Candy Bear Bouquet!
This Mo Smiles Smiley Candy Bear Gift Bouquet is like a barrel of candy, with a monkey! It features our fun loving Collectible 15 inch Mo the Monkey "Lean Bean" Bearington Bear Plush. Mo is finely crafted with high quality fur, stitching and details illustrative of the award winning Bearington Bear Collection, with his long furry legs, joyful smile, and snazzy polka dot ribbon bow. Plus our lovely 14 oz. Stoneware Smiley Mug filled with 20-25 pieces of assorted popular chocolates/candy, and topped with a cheerful Smiley Lollipop, and a decadent "Hammond's" whimsical award winning Gourmet Chocolate Bar. Embellished with our Silk Sunflower floral, and a Handmade Bow with lots of Ribbons.
Need specific candies or ribbon colors? Optionally list your choices under "Click to request specific Candies/Colors" above. Visit our Candy Choices page to view all candies we carry. Otherwise we will include the ribbon colors shown, and actual candy assortment may vary/candy bar flavor may vary.
Anyone would go ape over this Smiley Candy Bear Bouquet!
Featured Products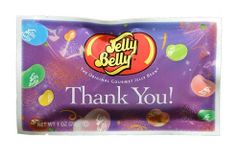 Jelly Belly Thank You Beans - ADD TO CANDY BEAR BOUQUET
$1.49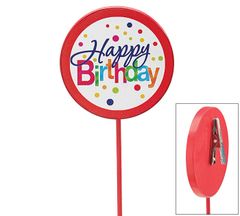 Happy Birthday Dots Wood Pick - ADD TO CANDY BEAR BOUQUET
$2.99