Get Well Candy Bear Bouquet Illie Willie
Get Well Candy Bear Bouquet Illie Willie
This Illie Willie Get Well Candy Bear Gift Bouquet is a hundred times better than chicken soup!  It features our adorable Collectible 10 inch Illie Willie Bearington Bear.  Willie is finely crafted with high quality fur, stitching and details illustrative of the award winning Bearington Bear Collection.  He blows his nose into a thick cotton white handkerchief, and wears cozy cotton blue and white striped button down pajamas, intricately stitched with "Get Well Soon!" in red.  Plus a 13 oz. Fine Ceramic Get Well Soon Mug filled with 3 FULL SIZE Candy Bars, and topped with our fun Smiley Swirl Lollipop.  Embellished with our cheerful Sunflower Silk Flower, and a Handmade Bow with lots of Curly Ribbons.  
Need specific candy or ribbon colors? Optionally list your choices under "Click to request specific Candy/Colors" above. Visit our Candy Choices page to view all candies we carry. Otherwise we will include the ribbon colors shown, and actual candy assortment may vary.
This get well Candy Bear Bouquet is sure to cure!
Featured Products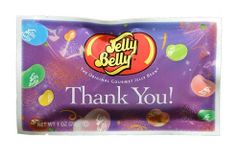 Jelly Belly Thank You Beans - ADD TO CANDY BEAR BOUQUET
$1.49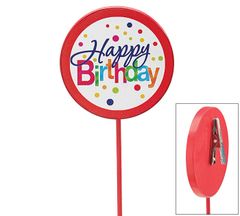 Happy Birthday Dots Wood Pick - ADD TO CANDY BEAR BOUQUET
$2.99