Christmas Candy Bear Bouquet Starla Spruce Truffle Tree
Christmas Candy Bear Bouquet Starla Spruce Truffle Tree
Visit our Add On's page to add Special Occasion Picks, Lollipops, Candy Bars and more extra goodies to your Candy Bear Bouquet!
Oh Christmas tree, how sweet and cuddly are your branches! This wonderful Starla Spruce Christmas Candy Bear Gift Bouquet features our Collectible RETIRED 10 inch Starla Spruce Bearington Bear, and our famous Christmas Truffle Tree. Starla is from the award winning Bearington Bear Collection, finely crafted with the highest quality materials and attention to detail. Since she "RETIRED" in 2012, she is a highly limited collectible, appreciating in value. Starla is fashionably dressed like a Christmas tree, with her thick "fir-ry" tree dress trimmed with silver ric rac ribbon, red silk bows and red pom pom berries. And like any spectacular Christmas tree, Starla is topped with a shiny silver plush star. Plus our scrumptious "Truffle Tree" - a 12 inch high artificial Canadian Pine Tree filled with 1 dozen assorted Gourmet Lindor Truffles, and topped with a festive Christmas Gift Swirl Lollipop, and our lovely Silk Red and Plaid Poinsettia. Finished with our decadent "Hammond's" whimsical award winning Gourmet Chocolate Bar.
Need specific candies or ribbon colors? Optionally list your choices under "Click to request specific Candies/Colors" above. Visit our Candy Choices page to view all candies we carry. Otherwise we will include the ribbon colors shown, and actual candy assortment may vary/candy bar flavor may vary.
Featured Products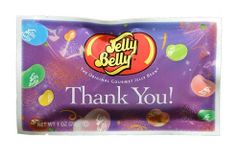 Jelly Belly Thank You Beans - ADD TO CANDY BEAR BOUQUET
$1.49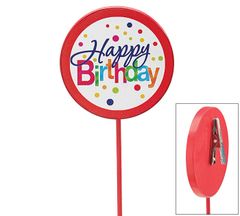 Happy Birthday Dots Wood Pick - ADD TO CANDY BEAR BOUQUET
$2.99