BonBon Bears Candy Choices
Each Candy Bear Bouquet includes 20-25 pieces of assorted chocolates/candies, plus 1 lollipop and 1 Hammond's Gourmet Candy Bar, all of which may vary in assortment/flavor*.  You may request specific candies/ 1 specific single lollipop/ 1 specific single candy bar instead of those included, by clicking "Click to Request Specific Candies/Colors" during your order.  Below is the list of chocolates/candies/lollipops/candy bars that we carry.  NOTE:  To add additional lollipops or candy bars and more, please visit our Add On's page.
*Our Christmas "Truffle Tree" bouquets may include different candy quantities - please see product details.

Assorted Candies (20-25 included) (Choose any combination):
3 Musketeers
Andes Chocolate Mints
Baby Ruth
Bit-O-Honey
Butterfinger
Caramel Creams (Goetze's Original)
Caramels (Kraft squares)
Chick-O-Stick
Heath Bar
Hershey's Kisses (most popular flavors)
Hershey's Milk Chocolate (Snack size)
Hershey's Miniatures
Hershey's Dark Miniatures
Kit Kat
M&M's Regular Milk Chocolate
M&M's Peanut
Mary Jane's
Milky Way
Milky Way Midnight
Nestle Crunch
Payday
Peanut Butter Bars
Reese's Peanut Butter Cups
Snickers
Snickers Peanut Butter
Twix
York Peppermint Patties
Kids Candies:
Air Heads
Atomic Fireballs
Dubble Bubble Bubble Gum
Hot Tamales
Jolly Ranchers
Laffy Taffy
Nerds
Ring Pops
Skittles
Smarties
Sour Patch Kids
Starburst
Swedish Fish
Tootsie Pops
Tootsie Rolls
Twizzlers
Nostalgic Candies:
Bit-O-Honey
Caramel Creams (Goetze's Original)
Chick-O-Stick
Mary Jane's
Peanut Butter Bars
Gourmet Chocolates* (20 included if "Gourmet Assorted Chocolates" option chosen):
*Can only be included if you select "Gourmet Assorted Chocolates" under "Assorted Candies", for an additional fee:
Ghirardelli (most popular flavors)
Lindor (most popular flavors)
Ferrero Rocher
Ferrero Raffaello
Dove (most popular flavors)
Godiva Truffles (most popular flavors)
Turtles
Merci Gourmet European Chocolates (most popular flavors)
Lollipops (Choose 1 - included) (Visit our Add On's page to add more than 1):
Hammond's Hand Pulled Swirl Lollipop - 2 to 2 1/2 inches diameter.  Choose from Watermelon, Rainbow Blast (Fruit Punch), or Bubblegum: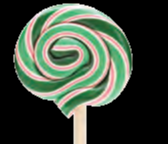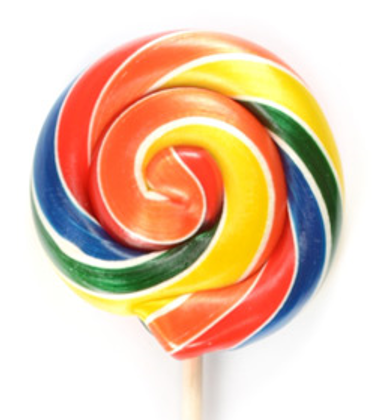 Happy Sweet 16 Star Shaped Rainbow Swirl Pop.  Grape flavor.  3 inches diameter.
        Over the Hill Black and White Swirl Pop.  Cherry flavor.  2 inches.


Hammond's Gourmet Candy Bars (Choose 1 - included) (Visit our Add On's page to add more than 1):
Each bar is 2.25 oz., approximately 5 3/4 inches long X  1 3/4 inches wide X  0.375 inches thick
Hammond's Sea Side Caramel, Mik Chocolate with Sea Salt Caramel
  Hammond's Bourbon Pecan Pie, Milk Chocolate with Bourbon Pecan Caramel Filling
  Hammond's Cookie Dough, Milk Chocolate with Cookie Dough Filling
  Hammond's More S'Mores, Milk Chocolate w/ Marshmallow and Graham
Hammond's Pigs N' Taters, Milk Chocolate with Bacon and Potato Chips